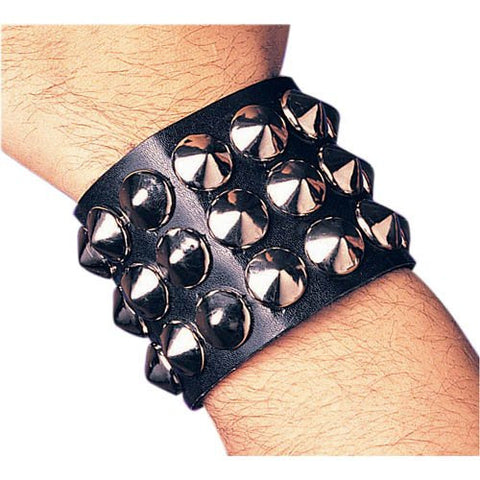 Studded Wristband Triple Halloween Accessory
50% PVC, 50% Polyester, Lightweight and comfortable to wear
Shiny Plastic Spikes look like metal
Adjustable Velcro strap, one size fits all 12 and up
Great affordable costume accessory
Perfect for Halloween or Adult themed activities!
Rev up your heavy metal biker look with our Studded Wristband! Classic Studded
Wristband is made of black faux leather. One size Studded Wristband fits most
teens and adults.
---