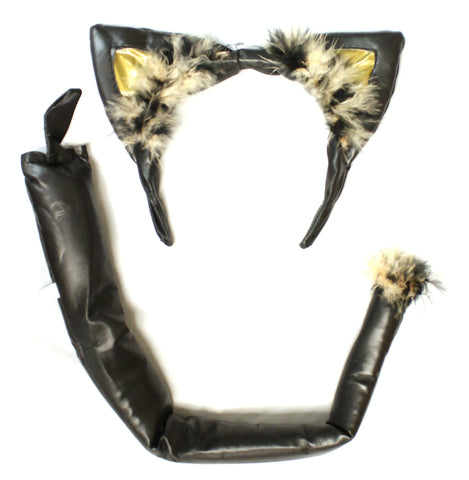 Sexy Vixen Kitten Dress Up Kit Headband and Tail with Feather Accents
Includes Headband, bow tie, and tail
Satin bow tie with ribbon
Plush Headband with Ears
Plush 16 inch tail
Perfect for your cat costume!
This sexy kitty is on the purrrrowl. The vinyl headband features feathers to accent the ears. The tail measures approximately 19 inches in length and also has a little tuft of feathers. Turn heads with this sexy accessory!
---