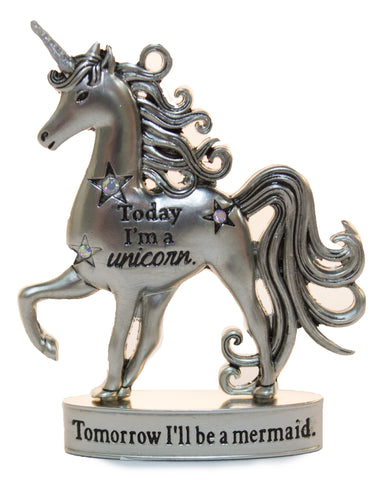 2 Inch Inspirational Unicorn Figurine With Sparkle Rhinestones- Today I'm A Unicorn
2 Inches tall
Made of Zinc
12 Different Styles available, shop them all!
Uplifting words for a Unicorn lover
Ideal for stocking stuffers, cheering up and just because!
The perfect little pick me up for any unicorn lover, or someone who may be a little down. There are 12 variations available on this adoreable 2 inch tall Zinc unicorn figurine. Featuring colorful, sparkly rhinestones and enamal horns, each unicorn has a unique inspiration and uplifting say on it. Note: Writing and color are on one side only. The back is the same as the front but without stones, writing and color.
---