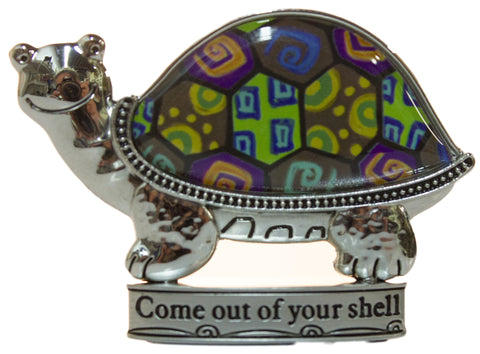 Paradise Figurine - Turtle "Come out of your shell"
Made of Zinc
Measures between 1.5 and 2 inches in size
Nice, bright colors that won't chip or fade
Free standing, perfect for a desk or shelf
Add a little summer cheer anywhere and any time!
 New for 2017 from Ganz!  Collect the entire series of Paradise Figurines.  All attractivly enameled with bright and cheerful colors and measuring between 1.5 and 2 inches in size, these make a perfect little gift for someone who loves the beach or just needs a little pick me up.  The figurines are made of nice shiny zinc, and each has its own special message, so be sure to check out all of them!
---